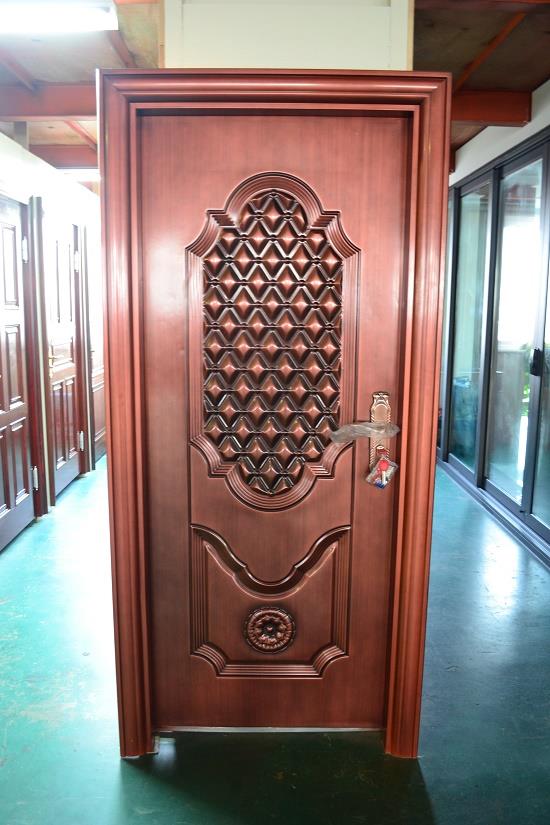 Add to Favorites
Share
Woodgrain Aluminium Doors
Payment

Origin

China Mainland

Minimum Order

15

Packing

Pieces
Product Detail
ZD Windows And Doors Co.,Ltd is one of the leading China woodgrain aluminium doors manufacturers, welcome to wholesale cheap woodgrain aluminium doors from our factory.

Woodgrain aluminium doors

Woodgrain aluminium doors are ideal alternatives to tradition timber doors. It combines the natural beauty of timber with the proven strength and durability of aluminium, eliminating high maintenance problems of timber doors.

Find your woodgrain aluminium door here at ZD Windows with a wide selection of sizes and colors to choose from.

Standard sizes,

1.Entrance door 1000 x 2100, 1200 x 2300

2.Bedroom door 86 X 205 cm

3.Bathroom door 70 X 205 cm

4.Customized sizes per as request

FAQ

?What are woodgrain aluminium doors?

A woodgrain door in any material other than timber is one which is designed to replicate an original timber window. Typical features include classic shades of wood such as walnut, oak, mahogany, rosewood, Irish oak and other finishes.

?Why choose woodgrain aluminium doors other than timber doors?

The market for timber doors is extensive and nothing beats the craftsmanship, quality, touch and appearance of a real wood window or door. However timber doors are more expensive than their aluminium or PVCu alternatives.

?What is the more durable woodgrain? Aluminium or PVCu?

Unlike PVCu wood effect doors, which are really not look like the real thing, woodgrain aluminium doors use high resolution photographic images of timber grain to achieve authentic appearance. Secondly due to pvc profiles only being able to achieve a wood effect finish by applying a foil, the major disadvantage to this is that the inner profiles, eurogrooves etc are still brown pvc which cannot be coated. A further disadvantage is if your pvc system is one of the cheaper ones it may be woodgrain on a white profile and not woodgrain on brown, meaning if the window is damaged, the bare profile will be visible. While woodgrain aluminium doors are able to coat the entire profile, even the inside.

?How are woodgrain aluminium doors made?

Woodgrain aluminium windows and doors are coated with a variation on the powder coated finish first and the wood effect applied after. The wood effect coating is applied by covering the entire bar length of painted aluminium profile in a special bag that has the desired wood pattern printed on it. The air is sucked out of the bag and hand pressed along the entire profile. The profile is then placed in a sublimation oven that bakes the finish onto the aluminium profile at 200 degrees centigrade. The wood effect "image" is transferred under heat to the powder coated profile. The inks from the bag covering the profile will permeate the powder coated substrate by this advanced "sublimation" process.



3
YRS
ZD Windows And Doors Co.,Ltd
China
Favorites